Beschrijving van alle tools in ASAP Utilities
Hier vindt u een overzicht van alle tools in ASAP Utilities.
Neem rustig de tijd om dit eens door te nemen. U zult er zeker een aantal bijzonder handige tools vinden die u veel tijd besparen.



English (us) / Nederlands / Deutsch / Español / Français / Português do Brasil / Italiano / Русский / 中文(简体) / 日本語

De tools zijn onderverdeeld in de volgende categorieën

U kunt ook een overzicht bekijken van álle tools in het ASAP Utilities menu.
Het ASAP Utilities menu in Excel
Excel 2016, 2013, 2010 of 2007 met ASAP Utilities in het menu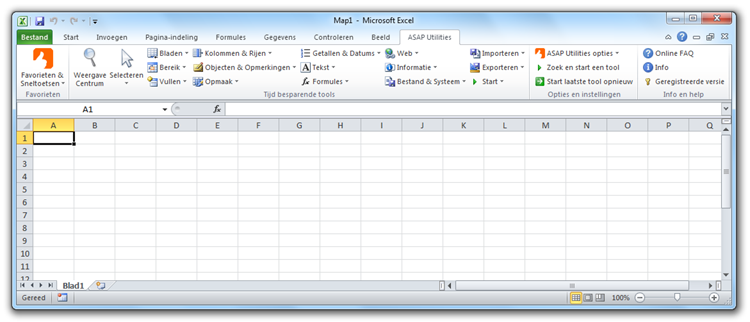 Excel 2003, 2002/XP of 2000 met ASAP Utilities in het menu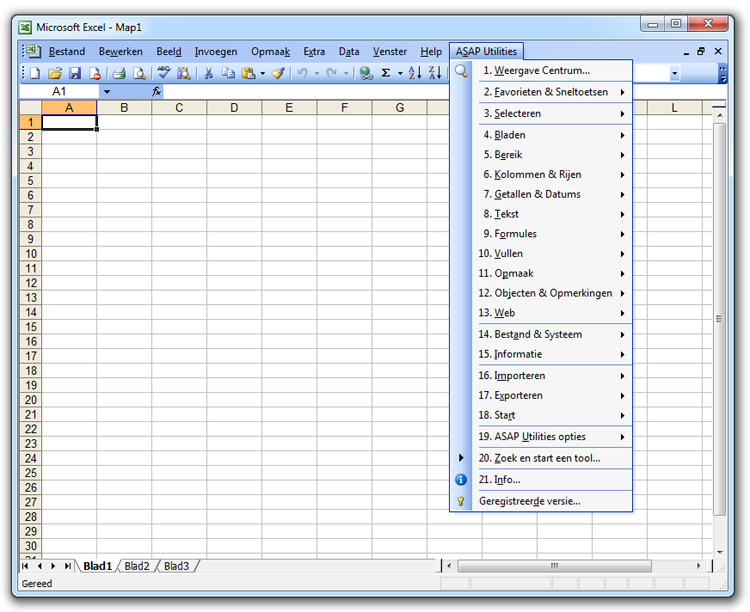 Extra werkblad functies
U krijgt diverse extra werkblad functies in Excel wanneer u ASAP Utilities installeert.
Voorbeelden van hoe u ASAP Utilities kunt gebruiken
Een aantal veel gestelde vragen die eenvoudiger en sneller op te lossen zijn door ASAP Utilities te gebruiken (alleen Engelstalig).
Snel een tool vinden vanuit ASAP Utilities
In de "Info..." optie in ASAP Utilities kunt u eenzelfde korte beschrijving van elke tool lezen.
In het programma zit ook een heel handige zoekfunctie:
Kies in het Excel menu ASAP Utilities » Zoek en start een tool...

U kunt de tool meteen starten vanuit het resultaten venster of het aan uw Favorieten menu toevoegen door op de +knop te drukken. De ? knop toont de beschrijving en een screenshot op onze website.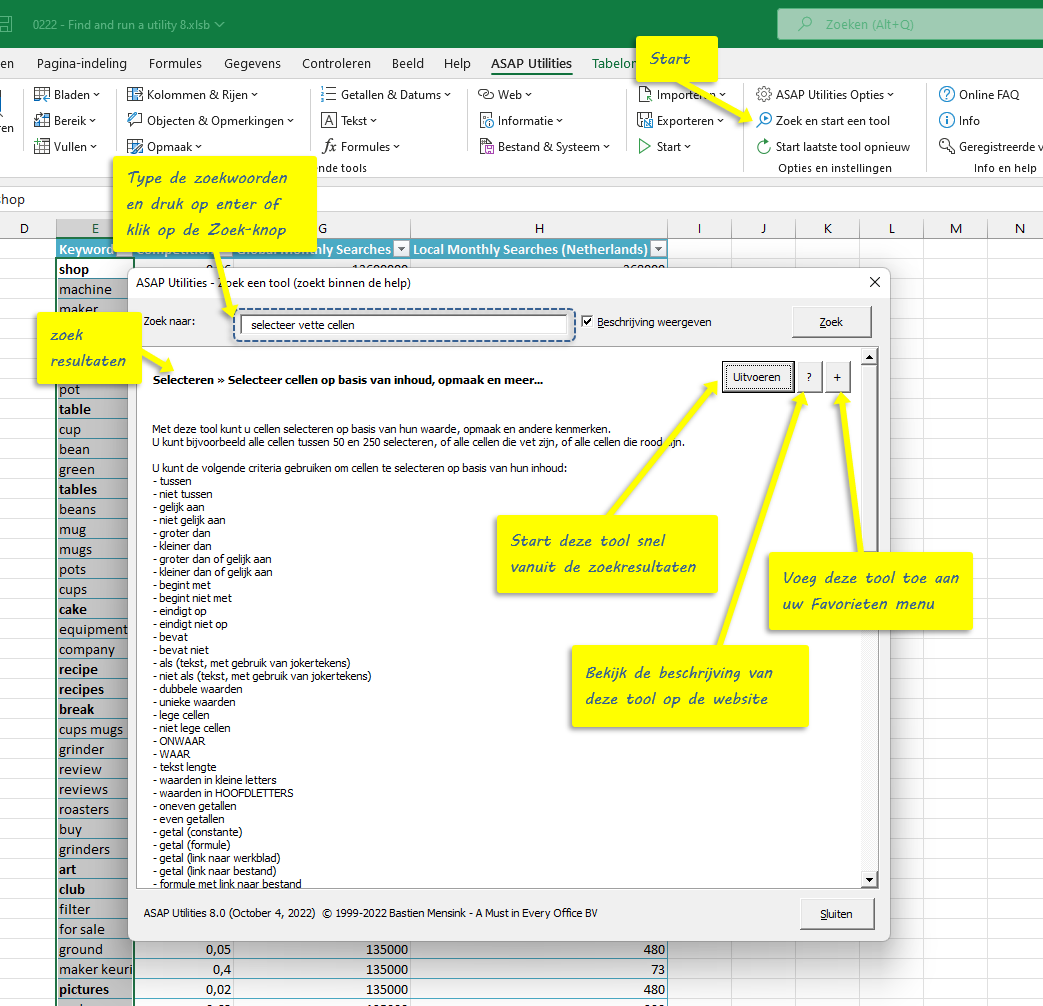 Follow ASAP Utilities on Facebook