Is ASAP Utilities available in other languages?
Date: December 8, 2006
reference id: QA0124
ASAP Utilities is at the moment only available in the English language. This is mainly because this is one of the most used languages on the internet that I speak myself too (although my native language is Dutch).
We do have plans to make a translation tool to offer ASAP Utilities in other languages too. However that is a lot (and I really mean a LOT) of work and it might take a while before that process is finished.
In the User Guide I have inserted a picture of the Excel screen and given a definition of all the parts of the English-version. So you can for example see how a certain part of the screen is called in English.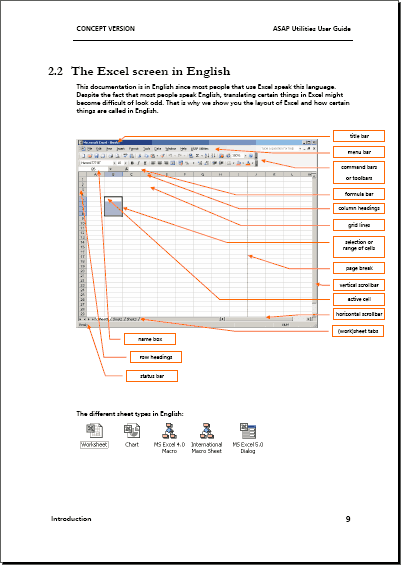 « back
Follow ASAP Utilities on Facebook