Does ASAP Utilities work with the Excel 2013 and Windows 8? (Yes)
Date: September 13, 2012 (last updated on May 4, 2015)
reference id: QA0253
Yes, ASAP Utilities works with the (default) 32-bit edition of Excel 2013 on both 32- and 64-bit Windows, including the new Windows 8.
Download ASAP Utilities for Excel 2013
ASAP Utilities 5 is now available
ASAP Utilities in Windows 8 with Office 2013: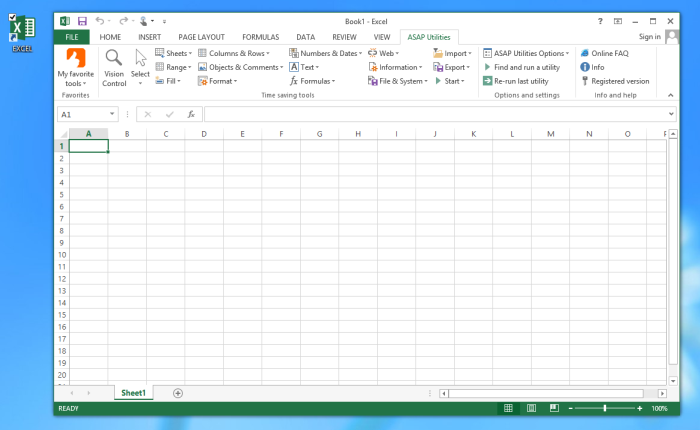 If you install Office 2013 next to an existing Office version
The setup automatically adds ASAP Utilities to the Excel menu. However, that only applies to existing Excel versions on your computer.
If you install another Excel version after ASAP Utilities has already been installed, then you won't see it automatically in the menu of the new Excel version. But it is easy to add it to the menu.
« back
Follow ASAP Utilities on Facebook